Meet our Resident Chiropractor
Dr. Shea Sirisky Cianciolo, DC
Phone: 843.718.5020
Email: drkscchiro@yahoo.com
Dr. Shea Sirisky Cianciolo, "Dr. Shea", is a Charleston native with over 15 years of experience in the field. She graduated from the College of Charleston with a Bachelors degree in Sports Medicine/ Exercise physiology.

She went on to earn her Doctorate in Chiropractic Medicine at Life University in Atlanta, Ga. She stayed there in private practice for 11 years. She also went on to receive a post-doctoral in Sports Chiropractic from National University in Chicago. Dr. Shea also studied extensively with Dr. Carrick of the Carrick brain institute in Texas, gaining knowledge, understanding, and treatment for patients with neurological issues.

She also has a broad knowledge and experience in treating extremity problems (hips, shoulder joint, knees, ankles, TMJ dysfunction, wrists, elbows, and hands).  Dr. Shea maintained a private practice where she treated NFL players as well as NBA, olympic athletes current and past, PGA Players , and many high school and college athletes.

Dr. Shea, being a professional and recreational dancer for over 35 years, has treated many dancers in the recreational, professional and competitive arena, including the Atlanta Ballet and the Charleston Ballet - as well as many studio dancers along the way.

She also specializes in adults and children with neurological deficits, to include but not limited to ADD, ADHD, Parkinson's, MS, ALS, and Muscular Dystrophy.

Her family practice also helps patients with back pain, neck pain, sciatica, extremity pain, neuropathy, chronic headaches including migraine patterns and radiating pain.

Dr. Shea is passionate about her profession, and considers herself among the best in the nation.
She takes time with patients and has a patient- focused approach, depending on what the patient needs.

Dr. Shea lives at Folly Beach with her husband Derek, and her precious 4 year old daughter, Stella.
She enjoys playing piano, dancing, fishing, and spending time with her family.

Dr. Shea has a special "brand" of chiropractic, and would love to help you and your family achieve optimal health without pain.
My goal is to work you through your problem as quickly as possible, and transition you onto wellness care.  I am all about optimal health. I treat the whole person rather than just the symptoms. With natural, drug-free techniques, my goal is to give you pain relief and help you live life to the fullest. When you come to me, I will listen carefully and gather a thorough understanding of your health issues. If I  find that you can benefit from chiropractic care, I will provide you with a highly personalized course of treatment and work with you to do what it takes to get you well again.
Chiropractic Adjustments

Pregnancy Care

Sports Injuries

Rehabiltation
Download our Free Guide Now!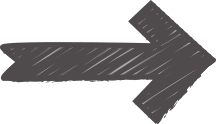 The Five Elements to a Longer, Healthier, More Vibrant Life!

We value your privacy and would never spam you
Recent Posts From
Our Blog