Do you Want More Energy? Better Sleep?  Weight Loss? Clearer Skin? Improved Digestion?
If you answered yes to any or all of those questions, then our 21 Day Detox and Purification Program is for you!  Discover how much more vitality and younger you will feel after our program!
Watch this video to learn about the program!
Do you have extra toxins accumulating in your body?
These can be signals that your body is toxic, congested and overloaded.
Headaches and Migraines

Fatigue

Brain Fog

Mood Changes

Forgetfulness

Anxiety

Reduced Mental Clarity

Stuffy Head

Weight Gain

Hormonal Imbalances

Skin Conditions

PMS and Menstrual Problems

Allergies

Joint Pain

Diarrhea or Constipation

Chronic Infections

Negative Self Image

Decreased Libido

Food Cravings

Insomnia

Depressive Feelings

Decreased Self Love

Lack of Self Worth

Poor Attitude
Clearer ::  Brighter ::  Lighter
Our weight loss program entails a purification/detoxification program. The foundation of our 21-day purification program includes eating whole, organic, and unprocessed foods; taking whole food supplements; and drinking plenty of water. You will eat vegetables and fruit from days 1-10, with select proteins added at day 11. It's simple, yet clinically effective.
During the program past patients have lost anywhere from 5-30 lbs in 21 days, with the average weight loss being about 10 lbs per person.†
We  have been tracking our patient's pre & post laboratory testing, and are dropping high cholesterol 50-90 points and blood pressure an average of 10 points in 3 weeks.†
This detoxification program is a gentle cleanse that includes 5 group workshops facilitated live in Charleston, South Carolina or via teleconference by Dr. Stephanie Zgraggen, DC, MS, CNS, CCN, all detox supplementation, guidelines, recipes and support.  You will discover optimal food choices, vitamins, herbs, shopping tips, menus, and self-care body techniques to enhance your cleanse. The group format provides extra support for succeeding. Private consults and phone consultations are also available upon request.
† These statements have not been evaluated by the Food & Drug Administration. These products are not intended to diagnose, treat, cure or prevent any disease.
21 Day Detox and Purification Program
What's Included . . .
Dr. Stephanie offers this life changing program in a variety of formats.  She can lead you through the program one on one, either in person or virtually.  She also hosts a group format in her Charleston, South Carolina practice as well as virtually a number of times each year.  Dr. Zgraggen is here to guide you through this program and has a number or services, tools, and references that are provided to you each time you journey through her detox program.
Four Group Meetings

Dr Zgraggen will host four group meetings either in person or virtually to motivate you, discuss the program details, and answer all of your questions.

21 Day Program Cookbook

Our 21 day program cookbook will provide you with many  amazing, delicious, and healthy detox approved recipes that you will enjoy during the program!
Shopping Guide

You will receive our Purification Program Pantry and Shopping List to make your life easier as you prepare your fridge and pantry for your 21 day program.

Shake Recipes

You will receive our fast and favorite tips, tricks, and recipes to ensure that you can create yummy and nutritious shakes at home.
Exercise Program

You will receive our 20 Minute At Home Body Weight Workout Series so you can get your metabolism moving along with your body!

Unlimited Support and Motivation

Dr. Zgraggen is committed to providing you with as much support as you need in order to create a successful 21 day detox experience for you!
You Receive Everything Listed Above for ONLY . . .
Interested but want more details?
Join our upcoming informational class:
Monday, September 10, 2018  - 6pm EST


Most Frequently Asked Questions About Our Program
Will I Lose Weight?

This detox program is not designed to be a weight loss program; however, many people lose weight during the course of their detox program. Some of the reasons for this weight loss include: lower than usual caloric intake due to having shakes for meals, taking sugar out of the diet, decreased consumption of allergenic foods such as wheat and release of toxins from fat stores.

Will I Be In The Bathroom All Day?

It is very important to consume extra water while detoxifying to help flush out toxins. Therefore, most people urinate more often than usual on this program. With any detox, you may experience increased bowel movements, but it should not limit your daily activities.

Will I Get A Headache?

Some people experience headaches during the first few days of their detox due to withdrawal from sugar and caffeine. Remember, the week prior to detox you will be decreasing intake of these substances to minimize discomfort. The detox powder will assist your body in cleansing out these substances as quickly and efficiently as possible.

What About Exercise?

Exercise facilitates the removal of toxins and it helps you manage a healthy weight. If you are able, it is recommended that you walk at least 30-45 minutes at least four days per week. Strenuous exercise should be put on hold during the three-week period.

Will I Be Uncomfortable During the Detox?

There is bound to be differing opinions about the change in diet but this detox is designed to be gentle and easy to follow. Remember, it is not a fast, nor is it a colon cleanse, which are very harsh on your system. You will be eating plenty of food and the shakes are pleasant tasting. You may feel a slight withdrawal in the first few days if you are giving up a lot of caffeine or a lot of sugar. Have faith, it will pass, and it will all be worth it!

Can I Still Eat Food?

Yes, you will be allowed to eat lean meats, fruits, vegetables, quinoa, legumes, raw seeds, and healthy fats during the 21 day program.
See What Other People Say About Our 21 Day Detox Program
This 21 day DETOX has been one of the best things I've done for myself. What a difference it has made to my overall health and feeling great. Knowing I had the support of Lime and Lotus. (and Dr. Stephanie), made it all the better. My husband and I have some much more knowledge on living a truly healthy lifestyle.

- Ellen L.
I decided to do the purification program for the weight loss aspects but at the end I not only lost weight but also slept better and had more energy. This is the best I have ever felt. It's very educational and I know I will be able to continue with the aspects of this detox after the program ends.

- Caroline C
Things have changed for the better since I have gone through the program. I am much more alert and have improved awareness. Energy has increased. No exhaustion at night. The knowledge of eating food that is good for me is irreplaceable. That alone is reason enough to go through the program. Feeling good the entire day is something I did not experience prior to the program. Throw in the weight loss, and it has been and will change my life moving forward.

- John L
Download our Free Guide Now!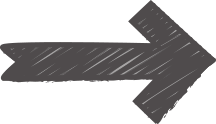 The Five Elements to a Longer, Healthier, More Vibrant Life!

We value your privacy and would never spam you
Recent Posts From
Our Blog