At Lime and Lotus we not only offer our own  INSPIRING and LIFE CHANGING events for your mind, body, and soul, but also want to provide YOU with a list of Community Resources of like-minded practitioners and companies that we trust and support!

So go ahead and show them some love too!
Our List of our Favorites People, Places, and Products that we LOVE!
Lime and Lotus Organics is an all natural skin care line developed with high standards and pure ingredients in order to create pure products. This simple, yet effective mindset is what drives us.
We offer an authentic alternative to the mass produced synthetic products in the market today. We are committed to using only natural ingredients in our products. Our ingredients are free from synthetic chemicals, paraben preservatives, petrochemicals, phthalates, artificial colors or fragrances of any kind. We create high quality all-natural products without compromise to our ingredients, packaging or cost.  We believe that everything we know about beauty we first learned from Mother Nature.
Lime and Lotus Organics was created by a holistic doctor, who wanted pure products for herself and her patients, but found many products to be lacking and filled with harmful chemicals. She designed the products for Lime and Lotus Organics to be pure, free from chemicals, and products that she could use for both her practice and her family.
Be Organically Beautiful!
Find us at www.LimeandLotusOrganics.com!
I am a Self-Mastery Mentor and Energy Medicine Specialist. I love being a catalyst for great change in those who are ready, and if you have found me, I suspect that is you!
Within my mentorship sessions, we work together to unearth patterns you may cycle through, as well as your untapped potential and gifts. I help to increase your understanding of detrimental patterns, bring awareness to potential fears and blocks standing in your way, and teach you tools to navigate life differently. As we progress, you will learn to listen to Self. Your potential will begin to surface in new ways, and your understanding of direction will become more clear. I provide you with safe and sacred space to explore your inner worlds, and will assist you in finding deeper levels of self-love and understanding within the process.
The type of energy healing that I perform is a dynamic healing system that works with several modalities to create physical, emotional, mental and spiritual health. Within that system, I assist people in releasing and healing old wounds and traumas that are stored in the body which can create dis-ease if not tended to. When we resolve the original wound and release stored blocks, we change the vibration that we send out and begin to see massive changes in what we draw back in.
Please contact me for a free Energetic Assessment.
Find us at www.thecollective.love.!
Download our Free Guide Now!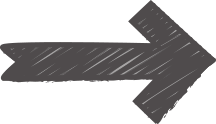 The Five Elements to a Longer, Healthier, More Vibrant Life!

We value your privacy and would never spam you
Recent Posts From
Our Blog