What are you Seeking? - Better Health, Relationships, Happiness?
Discover all that we have to offer with our unique set of holistic practitioners and community based group workshops.
Our Mission at Lime and Lotus
Dedicated to supporting your growth in every aspect of your life.
Transform  ::  Heal  ::  Awaken
Our focus at Lime and Lotus is to bring quality, professional healing arts services to the Charleston and Atlanta communities.  We offer both in depth one on one sessions with licensed holistic health care providers as well as group sessions and workshops that are designed to heal and transform your mind, body and spirit.  We believe that your full empowerment is only truly reached when all of these elements are in harmony.
We offer both individual and group services as well as ongoing workshops and special events.  Connect with us on social media or check out our calendar events for our latest offerings.
One on One Services

We offer a number of one on one services including functional medicine services, clinical nutrition therapy, massage therapy, holistic counseling, and Reiki.

Group Workshops

We offer a number of group workshops such as our Whole Food Detox Program, Women's Natural Hormone Program,  and much more.
Creating Community

We offer a variety of ongoing monthly programs like our Holistic Health Fair, Wine Down Wednesday, and Movie Monday!

Providing Support

We offer community driven support based meetings such as our ongoing monthly Women's Wellness Workshops.
See What Other People Say About Lime and Lotus
I love the professionals at Lime & Lotus. My experiences have been phenomenal; the kinesiology muscle testing has been so accurate & the whole food supplements I have received have really changed my life. When I need help I always call Dr. Stephanie; she always pinpoints my issues with speed , love, & accuracy.

- Jane McNeil, Nutrition with Jane
Dr. Stephanie is my go to expert for women's health and hormones!  She has extensive knowledge in this area and executes a natural whole food based and herbal plan for her patients which gets excellent results.  I highly recommend her!

- Tina Arnold-Jackson, The Holistic Chick
Dr. Stephanie has an uncanny ability to hone in on the real issue(s) at hand, quickly and effectively. Her approach to turn a problem into a positive is remarkable.  I absolutely recommend Stephanie and feel confident that you will find her to be an absolute blessing.

- Kristi Reagor, Hoppy Dreams Sleep Company
Download our Free Guide Now!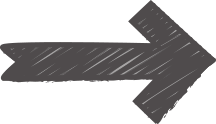 The Five Elements to a Longer, Healthier, More Vibrant Life!

We value your privacy and would never spam you
Recent Posts From
Our Blog