Lime and Lotus is a healing arts center with locations in Charleston, South Carolina in the heart of the West Ashley and in Atlanta, Georgia in the quaint town of Winder.


A few years ago, we had a dream to create a professional holistic healing arts center in Charleston that would provide a variety of holistic therapies and events to the Charleston community.  Today, we are grateful to have achieved our goal and the end result is much greater than we ever imagined!

And most recently, we have expanded and created another center in the suburbs of Atlanta in Winder, Georgia.

We are excited to share our time, talents, and practitioners with YOU!
Our Resident Practitioners
From athletes to musicians and authors — we're a pretty lively bunch here at Lime and Lotus! What do we share in common (beyond our effervescent charm and dashing good looks)?! We all feel pretty darn good about providing holistic services to the Charleston community.
Our Charleston Office Practitioners
Our Atlanta Office Practitioners
Dr. Stephanie Zgraggen, DC, MS, CNS, CCN

Licensed Chiropractor :: Certified Clinical Nutritionist :: Foodie :: Connect 4 Aficionado- Read her Bio here.

Dr. Rebecca Booth, DC

Licensed Chiropractor :: Tri-country citizen of New Zealand, Australia and the United States :: Teaches her cats fun tricks :: World Traveler – Read her Bio here.

Janeida Griffin, LE

Licensed Esthetician :: Brow Expert :: Vegan (most of the time) – Read her Bio here.
At Lime and Lotus Healing Arts Center, our mission is to provide a comprehensive and holistic health care experience for both patients and practitioners:
Patients — Our integrated community of healing arts practitioners allows patients to experience unique access to a wide range of therapies and modalities as they pursue their health goals toward total wellness in body, mind and spirit.
Practitioners — Our supportive and collaborative environment allows practitioners to experience the valuable opportunity of sharing knowledge with other healing arts professionals from many different disciplines in order to best serve their patients.
The collaborative community of practitioners at Lime and Lotus supports family medicine, naturopathic medicine, massage therapy, counseling, chiropractic care, physical therapy, energy healing, acupuncture, nutrition and herbal therapy, and much more.
Download our Free Guide Now!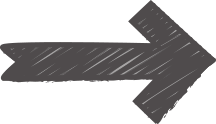 The Five Elements to a Longer, Healthier, More Vibrant Life!

We value your privacy and would never spam you
Recent Posts From
Our Blog